Sectional Door Seals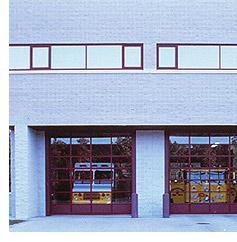 Commercial overhead door seals and dock leveler seals save energy and increase safety.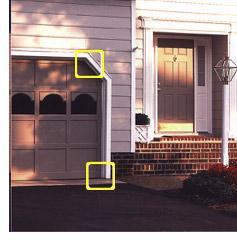 Residential overhead door seals save money by reducing energy costs. Sealeze brush seals are easy to install and our adjustable door bottom seals fit almost any residential garage door.
Residential and Commercial - Overhead Doors
Therm-L-Brush weatherseal is ideal for residential and commercial sectional doors. Kits JR40 and J140 are available for 9'x7' and 16'x7' doors. Kits include pre-cut header and jamb seals with slots and mounting screws and complete mounting instructions. Brush and holders are also available as custom kit and bulk.
Sealeze brush weatherseal saves money and pays for itself in energy savings.
Stop over 98% of air filtration with Sealeze brush weatherseals!
Download the Air Infiltration Test Report in PDF format
Download the Overhead Door worksheet in PDF format
OR Call:1-800-446-7325
E-mail

Residential and Commercial Door Seals
Product Code
Holder Color
(B) Exposed Filament Length
(H) Holder Length
(A) Angle Holder
Door Size
JR40CLA08BL23
clear (silver)
0.75"
0.375"
40°
9'x7'
JR40CLA08BL30
clear (silver)
0.75"
0.375"
40°
16'x7'
JR40CLA10BL23
clear (silver)
1.00"
0.375"
40°
9'x7'
JR40CLA10BL30
clear (silver)
1.00"
0.375"
40°
16'x7'
J140CLA10BL23
clear (silver)
1.00"
0.750"
40°
9'x7'
J140CLA10BL30
clear (silver)
1.00"
0.750"
40°
16'x7'
J140DUR10BL23
dark brown
1.00"
0.750"
40°
9'x7'
J140DUR10BL30
dark brown
1.00"
0.750"
40°
16'x7'
---

Custom and Bulk Material
Product Code
Holder Color
(B) Exposed Filament Length
(H) Holder Length
(A) Angle Holder
Door Size
JR40CLA08BL
clear (silver)
0.75"
0.375"
40°
7, 8, 9, 10'
JR40CLA10BL
clear (silver)
1.00"
0.375"
40°
7, 8, 9, 10'
J140CLA10BL
clear (silver)
1.00"
0.750"
40°
7, 8, 10'
J140DUR10BL
dark brown
1.00"
0.750"
40°
7, 10'