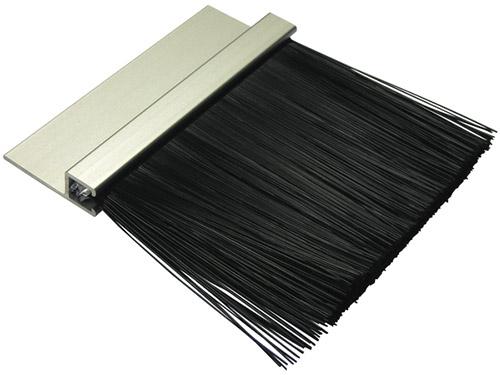 Other Sealing Solutions - Straight strip brush with holder
Strip brush and holders for a variety of applications.
SEALEZE® nylon filament for metal-backed strip brush provides cost-effective, long-lasting solutions to a variety of problems. Made with high-quality nylon 6 filament, our strip brushes have excellent abrasion resistance, flex life, bend recovery and springiness (often called "flicking"). These brushes have good stiffness, are resistant to set and are best used in working temperature below 230 degrees F.
Custom trim lengths, filament diameters and filament materials (metal and natural), as well as other channel materials are available with quick turnaround.
Documentation
---
To schedule an appointment to learn more about our brush, please fill out the form below.
---