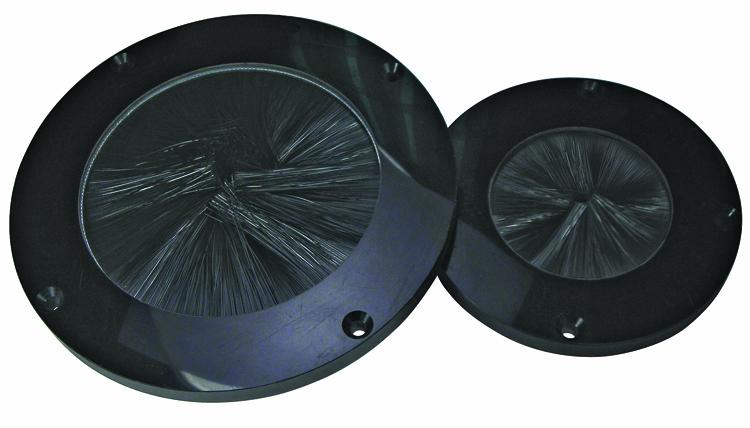 Circle Seal
Designed for installation in new or existing data centers with cutouts of 4 or 6 inch diameter.
The CB33 circular cable seal is designed for small cutouts (between 4 and 6 inches in diameter) in new or existing data centers. The spiral brush configuration of the CB33 is intrinsically efficient because the brush completely surrounds the cables significantly reducing air flow.
For larger cutouts, use a CB22 which consists of 4 corners, four sides and 2 brushes. For cutouts with sharp edges that could lead to potential cable damage, use a CB33EP or CB55EP, which offers edge protection. CB33EP comes with 2.25" sleeve and CB55EP comes with a 6" sleeve.
Construction: Fixed high-impact black ABS plastic holder, 1 SEALEZE® spiral nylon brush.
Installation: Prior to running cable, place the CoolBalance CB33 seal over the cutout and affix with screws (provided) or double-sided tape (not provided).
Documentation
---
To schedule an appointment to learn more about our brush, please fill out the form below.
---