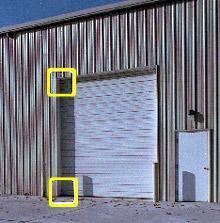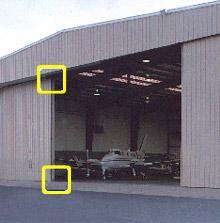 Self-Storage Door Seals for Storage Facilities
ProSeal brush weather-stripping products provide are cost-effective solutions to seal gaps and minimize air infiltration around self-storage doors. Just a ¼-inch gap around the unsealed sides and top of a 10'x10' door is the equivalent of a 90 square inch hole in the door and permits 328 million cubic feet of air infiltration per year. SEALEZE® brush weatherseal products effectively reduce air infiltration by as mush as 98.5%, while reducing light and odors that attract unwanted insects, rodent and other pests.
Benefits of SEALEZE® Weatherseal Brush for Self-Storage:
Seals our dust, dirt and debris
Keeps units clean and tenants happy
Seals out all types of weather including rain and snow to keep your units dry
Therm-L-Brush:
100% Straight Nylon Filament. Available in sizes D (for sealing gaps up to 3 inches wide) and G (for sealing gaps up to 7 inches wide). Therm-L-Brush with filament 4" long or less is UL labeled for use on 3-hour fire doors.
ProSeal Brush:
100% Polypropylene Filament. Available in sizes C (with straight filament) for sealing gaps up to 3 inches wide and size D (with crimped filament) for sealing gaps up to 4 inches wide.
Accessories:
We offer a variety of products to enhance your sealing choices and make installation easier. Accessories include:
Plastic Guide Seal for Rolling Steel Doors
One-piece, reverse angle clip-on vinyl flap for commercial sectional doors
Vinyl flap that fits any SEALEZE® size C holder
For more information about which brush is best for your application, contact your SEALEZE® sales representative.
Toll free fax: 800-448-2908
Email: sealezeorders@sealeze.com
We can be reached by phone during regular business hours- weekdays from 8:00 am to 5:00 pm Eastern Time.
Toll free: 800-446-7325