SEALEZE® provides heavy duty or delicate wiping solutions for a variety of industrial applications.
Our strip brush and staple set brush, sometimes called lag brush, are generally used in this application. Our extensive custom forming capabilities can form brush, holders, and substrates to meet your demanding specifications. Our team of in-house engineers are available to help you identify the exact filament and physical requirements for your application. We can work with your engineers and CAD drawings to provide custom-formed inverted and external coils, external and inverted spirals, cups, arcs, and custom shapes and trim lengths.
Common applications include:
Wiping threads (ball screws and lead screws)
Cleaning conveyor belts
Guiding, cleaning and descaling hose, wire, cable and rod
Vacuum collection
Industrial floor cleaners, sweepers, and scrubbers
---
Broomate
SEALEZE® has developed a sweeping solution that achieves this result easily, professionally and with low cost. Our broom consists of high quality single strip brushes which are assembled under a solid 5 mm galvanized hood.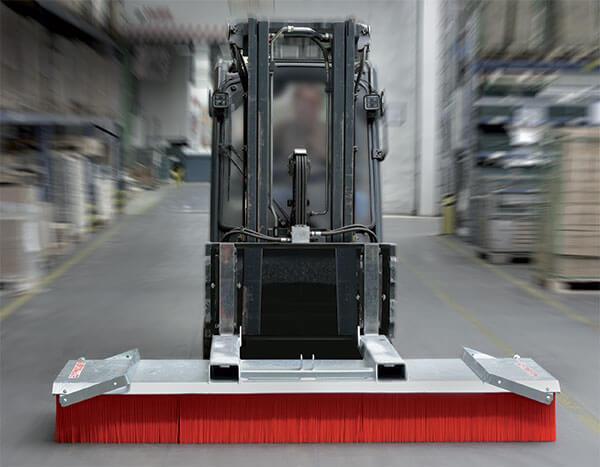 Click here to download our Broomate Brochure.
---
See how SEALEZE® provides cleaning solutions to solve real world business problems.

Industrial Machinery
---